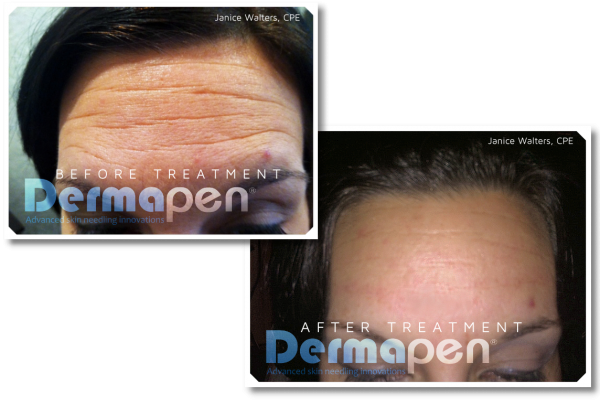 The Dermapen 4™ is a revolutionary new micro-needling device which aims to tighten, lift and rejuvenate your skin!
The Dermapen 4™ can visibly improve the appearance of
The Dermapen 4™ is safer and more effective in piercing the skin than traditional skin micro needling rollers due to its unique vertical micro-needling technology.
 The Dermapen's multi-speed and adjustable needle depths allow the needles to pierce the skin's layers at 90 degrees and increases the effectiveness of treatments by increasing the absorption of products, generating less pain and downtime for the patient.
 The Dermapen 4™ can effectively treat hard-to-reach places (e.g. around the eyes, nose, and lips). Because of the vertical delivery, the needles can easily penetrate scar tissue.
The Dermapen 4™ promotes scar-less healing similar to fractional laser treatments, IPL, laser resurfacing, and chemical peels, but without the side effects and downtime. The mechanism of injury is a natural process, which makes the Dermapen 4™ a natural approach to skin therapy.
To find out if you are suitable for this treatment, or for more information, call us now on 1300 33 87 11, or book in for a consultation